Volkswagen Spring Service Offer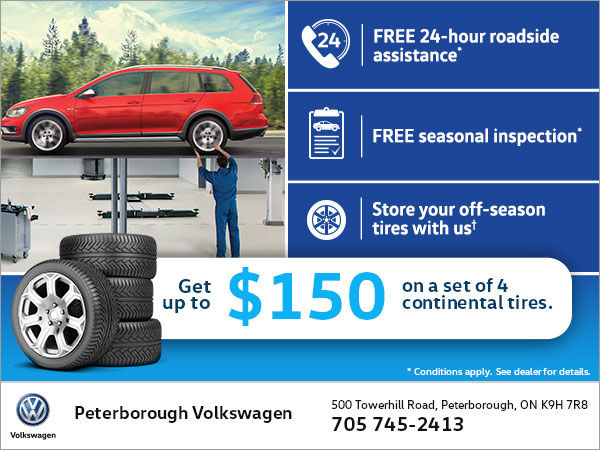 Take advantage of Volkswagen's Spring Service Offer:
-FREE 24-hour roadside assistance*
-FREE seasonal inspection*
-Store your off-season tires with us*
PLUS get up to $150 on a set of 4 Continental tires!
Certain conditions apply. Offer ends May 31, 2018.
Contact us today for more details!